For years, pole dancing has been associated with an erotic show that fascinates and excites men. And although his image changes, in the dim light of the strip club, he awakens the imagination and senses. Want to find out? Enter the world of captivating dance with BadaBing.
The art of pole dancing
Although pole dance has a centuries-old tradition, not necessarily unrelated to eroticism, since the 1950s, in the consciousness of the masses, it has been associated with burlesque, go-go clubs and sensual pleasure. Recently, however, pole dancing has regained a space that is not marked by sexuality, becoming a way to spend time actively, keep fit and healthy. A few years ago, it was even recognized as a sport and it is being considered for its inclusion in the Olympic disciplines.
In order to understand its uniqueness and the path that pole dancing has undergone, it is worth knowing a bit about it. Maybe this will encourage ladies to sign up for classes? Or gentlemen, to persuade their chosen ones to do it? After all, there is nothing sexier than a beloved body in a beautiful dance.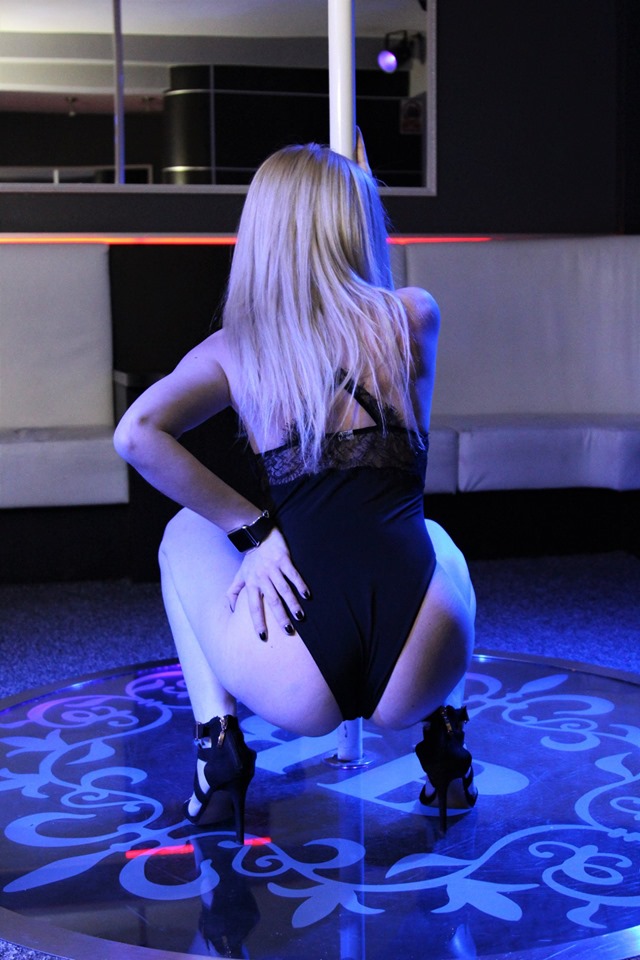 The history of pole dancing…
It proves that he conquered various countries over time. He also performed various functions. In China, where centuries ago only men danced it, gaining the respect of viewers. It was a dance art, due to the complex and demanding figures, it probably resembled current circus acrobatics. Why "probably"? Each dance is an ephemeral art, existing here and now. Without video recording, we are unable to recreate the dancers' movements, and even the show on the screens does not reflect all the magic of dance.
A similar situation occurred in mallakhamb, which originated in what is now India. There, too, it was danced only by men (in the modern version of the mallakhamb, women can also be admired). However, before you enter the name "mallakhamb" in Youtube, be prepared for the fact that to this day it is a sport, not a dance. Still, watching it is a truly astonishing experience.
The origins of pole dancing can also be traced back to the ritual dances of some African tribes. It is there that you can see the first erotic elements. Pole dancing (or rather around a pipe) was also performed in medieval Europe. There, however, it was again the domain of men. In its essence, it was supposed to be a tribute to the nascent spring. It was performed during spring holidays and games (in Poland, mainly during the "May Pole Festival").
The evolution of art, numerous changes in its character, led to what from today's perspective seemed inevitable: giving dance an element of eroticism. This happened initially at the beginning of the last century in the USA. Initially, the dancers danced in the tents of artistic troupes, then at burlesque shows. It was on them that the costumes of the dancers became more and more skimpy, being the foundation of professional, beautiful and erotic pole dance. Exactly like pole dancing in BadaBing.
It should be noted that instructors, owners of fitness clubs and athletes point out that pole dance itself is not an erotic art (and strip-tease is). Pole dancing has also become a fascinating sport. However, we have a feeling that BadaBing regulars will definitely disagree. Pole dancing, colloquially speaking, is dripping with eroticism, even if the dancer's body is more covered than uncovered. Smooth movements, athletic body, firm buttocks and breasts observed, according to preferences, from close or far away - are a kind of synonym of sexual pleasures. However, we'll see how this art develops. Perhaps the Olympic Games will cause pole dancing to be divided into two similar, though different, trends.
Erotic striptease
Striptease, which is conducted in our club in Szczecin, in turn, was created as an erotic art and its key element is the gradual, sensual removal of clothes. While a well-executed striptease awakens the senses and excites, amateurs in clubs tend to seem ridiculous and the whole erotic value of such a show is based simply on the sight of naked breasts. We assure you that you will not experience this kind of disappointment at BadaBing.
Just as the witnesses of the first striptease in the 1960s were certainly not disappointed. It is to the American sexual revolution that we owe the undoubted pleasure of experiencing modern, sensual striptease.
Striptease or go-go dancing perfectly goes hand in hand with pole dancing, extracting from them the best that a night club can offer and creating a really harmonious whole, which is devoid of undesirable routine in any entertainment. In a good nightclub you can enjoy the view of beautiful, lithe dancers with a glass of alcohol and in an aesthetic environment. Erotic pole dance gives the elegant interior a frivolous character. Thanks to this unique blend, BadaBing is not a vulgar place.
This is also because we have rules. We don't need to replace them all at once. You'll quickly find out how to relax and really enjoy yourself with us. The queue in which the dancers present their charms is a presentation, arousing fantasies, an invitation to a conversation or a private dance. There is nothing more enjoyable than a pole dance made especially for you, where a stunning dancer focuses on you and awakens your senses. At that moment, the world ceases to exist, there is only you, the dazzling woman, her movements and your pleasure. Will it turn into champagne drunk together or…
Wild lap dance Szczecin
the most erotic dance imaginable. Lap dance (its name awkwardly translates as "lap dance" or simply erotic) is one of the most stimulating pleasures available in a go-go club. It consists in performing a dance on the lap of another, sitting or semi-reclining person. It is very contact, your bodies will touch, rub in different ways, you will focus on the sensations more than with any other dance.
It is not without reason that lap dance is the greatest attraction of bachelor parties - it is the culmination of untamed bachelor days. If it is performed by a talented, professional dancer who can gradate the tension with her whole show, it is never forgotten. You won't forget yours either.