Badabing is a gogo club in Szczecin
Looking for things to do in Szczecin? Do you want to find a place where you can not only have fun, but also forget about everyday problems and stress? A place where beautiful and smiling girls are waiting for you, ready to make your time more pleasant with their presence? Go Go Club Szczecin - Badabing is just such a place. We invite you to visit. We guarantee that as soon as you cross the threshold of the club, you will feel special there. We take care of a relaxed and not embarrassing atmosphere, we also ensure maximum discretion for our guests. Among the many entertainments that we have prepared for you, you will surely choose the ones that suit you best.
The gogo club is your place in Szczecin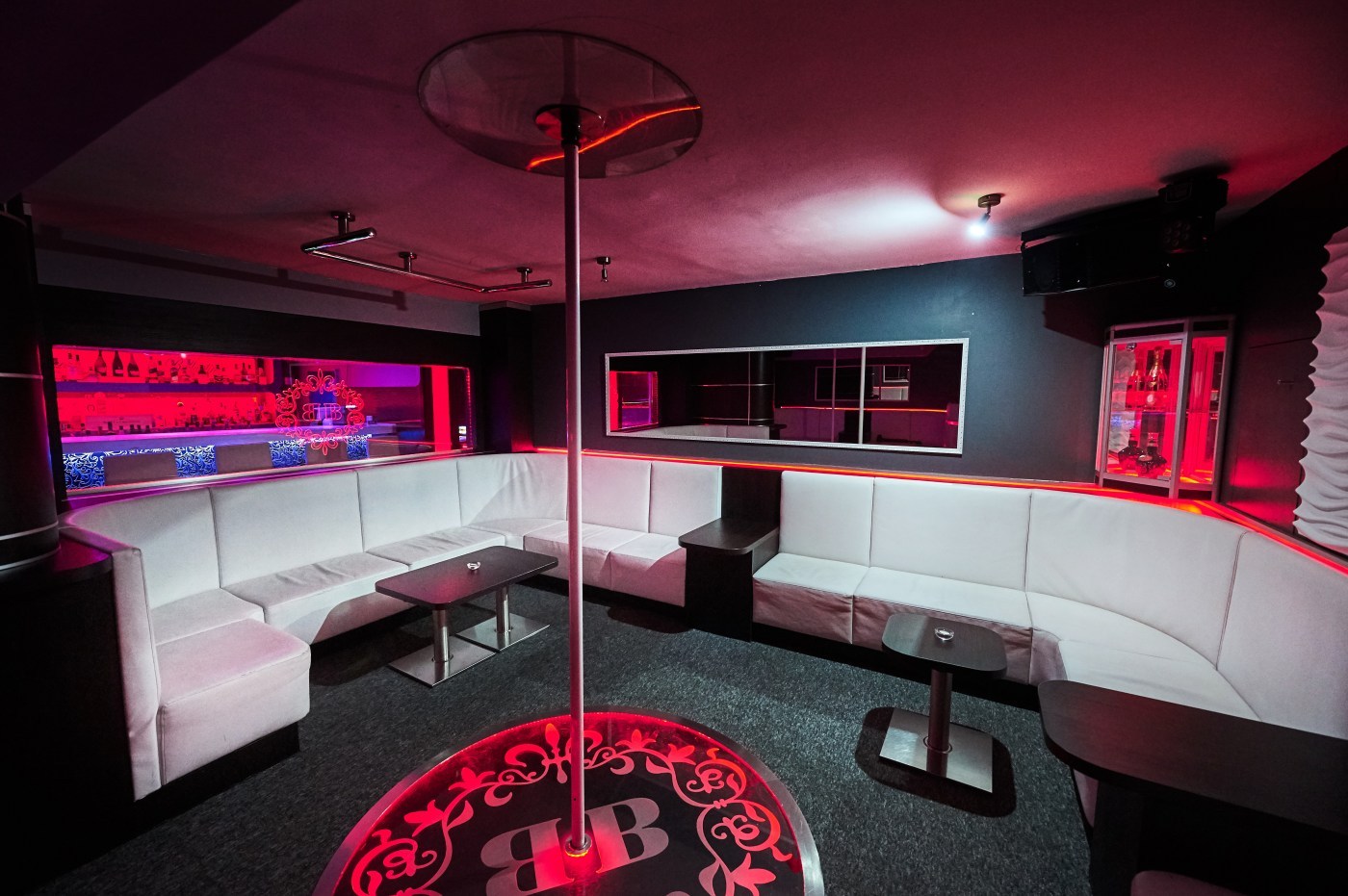 We are one of the biggest go go clubs on the map of Szczecin. We are waiting for you all week long, from 9 pm until early morning. When visiting the go go club, you can be sure that there will be plenty of space and many attractions for you. One of them is the well-stocked bar. You will find there the largest selection of branded alcohols, drinks and cold drinks, served at competitive prices. If you get hungry, we will also take care of you by serving specialties of Polish and European cuisine prepared on site. Created on the basis of natural, carefully selected ingredients, they will prove to be a real feast for the palate.
BadaBing Szczecin - sensual dance and more
When visiting a go go club, we count on participation in an erotic dance show. If you visit our club with such an attitude, you will not be disappointed. We have several stages for go-go dance shows performed by young and talented dancers who do not lack boldness and beauty. Their charm, energy and good humor will surely make you forget about the stresses and problems of professional and family life. If the performance of the dancers turns out to be insufficient for you, there are no obstacles to invite the girl for a drink or champagne and spend a few moments with her for a private conversation. For this purpose, the club has a large number of comfortable and discreet lounges, ideal for meetings of two or more people. For men who value discretion and peace above all else, we have prepared a comfortable VIP Room. It is in this room that we can organize any occasional event for up to 8 people, providing the highest quality attractions.
Stag party at the go go club
Do you want to organize a bachelor party? Our GoGo club is one of the best places for such an event. Have fun until dawn in a male group, enjoying the company of beautiful girls, excellent music and delicious drinks and food. Especially for you, we have prepared several options for bachelor parties, available at very affordable prices. Our packages include, among others, erotic performances by girls, go-go dance shows, snacks, champagne, drinks, as well as booking a VIP Room. What's more, all participants of the meeting will receive a surprise gift from us! We are also able to organize any other occasional event. The go go club has a special room, the so-called VIP room. It is a very well soundproofed room, which is not penetrated by sounds from the rest of the club. In the VIP room you can organize an independent party in an intimate group, during which selected hostesses and dancers will be delegated to your exclusive disposal. Throughout the fun, you will be able to enjoy full access to drinks and food, we will also take care of the appropriate music and lighting.
Sports broadcasts on demand
Go Go Szczecin Club is a place for men's meetings. Not only when watching erotic dance or striptease, but also when you want to watch live sports broadcasts with your friends. The atmosphere provided by the gogo club is ideal for such meetings. We organize watching broadcasts of boxing fights, matches and other sports events. Our guests will have at their disposal the possibility of booking a table, a lounge or renting the VIP Room only for exclusive use. And all this at very attractive prices and with the guarantee of watching broadcasts in HD quality.
We invite everyone who wants to get to know the go go club from the inside. We are open for you throughout the week, from 9 pm. When planning a visit with a larger group, we encourage you to book seats in advance - tables, boxes or the VIP Room. We are able to fulfill any non-standard request of our guests - from an individually prepared drink menu and menu, through the music repertoire, to hostesses and dancers selected by you, in the company of whom you want to have fun. An interesting fact that may surprise you is the possibility to arrange private BDSM meetings with a selected hostess. We have prepared an affiliate program for regular visitors and taxi drivers from the city of Szczecin. By participating in it and recommending the gogo club among your friends, everyone benefits from it. More details on the terms of cooperation can be found in the contact tab - partner program.