Good night-club from A to Z
You're probably wondering what "good night-club" means. You've consulted someone, you've browsed the internet, but you don't really know what to think about it all. It's possible that you've been to such places before, but you still don't know if it couldn't be better. Or you heard about us and dropped the name in a conversation with a taxi driver you know. He nodded his head and said "it's nice there", and because you know that taxi drivers know what they're talking about in such matters - after all, it's mainly them who handle traffic between entertainment points - you came to our website and are looking for specifics. No problem, we'll try to introduce ourselves. Let's start from the beginning.
First of all, in a good nightclub, no two nights are the same. A place that you will remember as "okay" by itself shuns clichés and routine. The entertainment industry is, as you understand, an extremely lively field, and this is because, apart from the "human factor" (girls and your mood), it operates by chance. On the other hand, some points of the program are similar to each other, or they follow a similar sequence from entry to exit. For example, the first thing you usually do is just walk into the club. It doesn't matter where from or under what pretext. We have already seen many business meetings, sit-down parties of long-lost friends, casual meetings with friends, parties without occasion and other forms of fun. Basically, everyone wants to de-stress, improve their mood, regain well-being corroded by everyday problems, or simply put - to go outside the world and breathe. And they come here because they know that a good night club guarantees just that.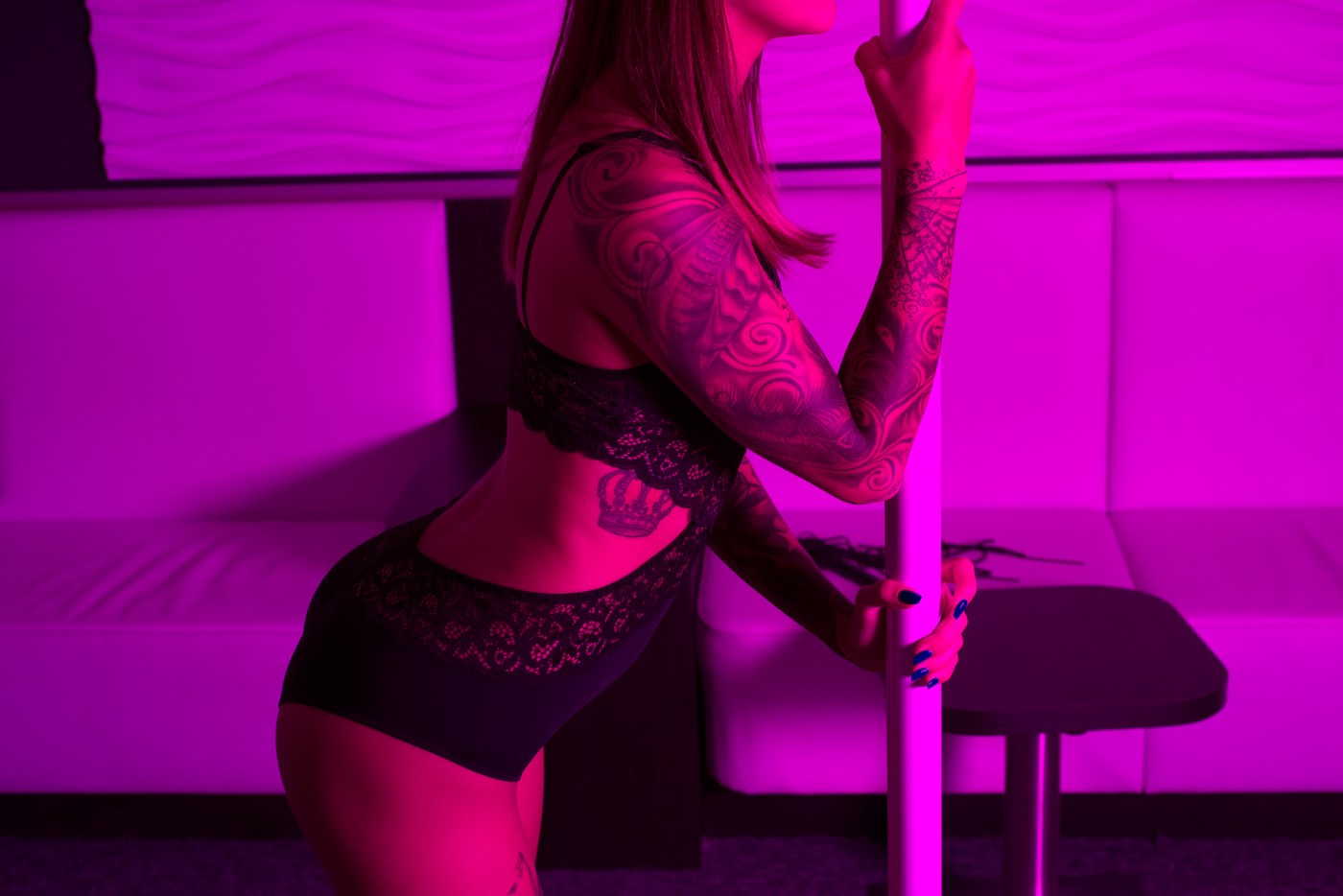 Regardless of expectations
first you have to be here to see if it's better than you thought. Okay, you're already inside. You see the panorama of the hall. You take a cursory look at the bar's equipment and sense a hint of good cheer in your own reaction to the music and subdued lighting. Well-being requires action, or at least a decision "what to do next". However, you don't have to think about whether you want to anchor at the bar or whatever. Unlike most establishments, where there is little interest in entering customers, here you are greeted appropriately. A smile and information about the place where you are is provided by the waitress - almost immediately after your arrival.
Atmosphere, good drink and stress relief
is the base, and the waitress explains the configuration of this base. So that you can know what to expect, what you will find only here and what behaviors should be avoided. He also mentions Badacoin, the club's internal currency that you stock up on so you don't have to worry about the little things while having fun. You reward the girl's efforts with badacoins, or you pay at the bar. The operations performed with them prove to you that you have found yourself in a completely new place, governed by different laws, and at the same time exclusive. Isn't that what a good nightclub should be like?
One Badacoin costs a tenner,
currency suitable only for this one place on earth, you buy normally, i.e. for cash or pay with a card. What's next? Look around. There is a queue in the Main Hall, although everything seems to be a coincidence. You already know where you are, you know the rules, you realize that intrusive provocations, like some types of touch, will be stigmatized. However, you also understand that following the rules gives you participation in a unique and really nice atmosphere and will certainly pay off positively. Speaking of percentages, the bar gives you access to the best alcohols in the world, from champagnes (Moet, Cristal, Dom Perignon) through the best vodkas to the finest whiskey. The setting will be complemented by shisha or cold snacks. In more serious situations, such as closed events, we organize normal, specific catering. We will discuss the topic of events, but let's get back to you and what you see.
The girls are dancing in line, it's a kind of presentation.
Each dance is a showcase, a creation of upcoming moments that may become your participation. The dancers do not undress, but only present their possibilities. The rest depends on your imagination. If you know this, you also realize that you hold the reins of this fun in your own hands. You can admire another of our beauties, or you can choose to be accompanied by one of them. The action has the hallmarks of a good old pick-up, so you can, for example, order a drink for the one who, as you feel, moved you with a smile or an expression of the eyes. In a normal place, a drink doesn't guarantee that it will cause the reaction you want, but the place you're in now is really special, so it doesn't take long from handing over the drink to enjoying the company of the girl of your choice. You can also approach her after she finishes her show. If the dancer notices your interest - and be sure you catch her attention as soon as you find yourself in the Main Hall - she will come over on her own. As a last resort, or in case of greater indecision, you can rely on the same waitress who greeted you at the entrance.
You may find that once a dancer's attention is gained, it needs to be maintained,
especially that the presence of a girl with you does not stop the queue and when the right moment comes, the beauty you choose will return to her presentation again. But you don't have to rush - haste contradicts chilling, and you didn't come here to tense up. Sure, let him dance again, this time you'll take a closer look. Perhaps you can imagine what it will be like when she dances just for you. Perhaps you will notice a gesture that is understandable only for you, proving that although it is only a presentation, the dancer is thinking mainly about you. Maybe reciprocate her with a Badacoin tip while dancing, or maybe buy her another drink. Drink yourself too - the bar is waiting for your instructions and its staff will ensure that the effect is the best possible mood. A good night club is a place where everyone knows that you won't want to party if you don't feel great. And that's what you came here for.
Remember, don't worry about anything.
The waitress remembers you came in and will definitely come over to ask how you're doing. If you don't have an idea, he will definitely suggest something or just do it for you. Either way, you won't be spending the evening alone. And once you get the chance to talk to that dancer you've got your eye on, you don't have to worry either - you can either be reticent, talk about anything, or be a bore. But the conversation doesn't end there - the chosen girl will tell you how to cross the boundaries of the conversation. For example, when ordering one of the services. As you understand, we cannot be monothematic - a good night club offers a variety of situations. In some you will find yourself in the main hall - dancing only for you is one of them. VIP-rooms are prepared for others. You negotiate the conditions of a private dance individually - you will definitely manage, after all, there must be something that makes a given night club good. For example, taboo topics.
Let's look at the situation.
You've been here for a while, you've tested the skills of the lovely bartender and the quality of our supplies. You have made it clear that you like this agile blonde, you are not in a hurry. The girl told you what you can do, you know her limits and understand what a non-intimate touch is, you calmly plan to continue. You can move to a separate room, where a phenomenon called private dance will work on your mood. The selected girl will perform a Lap Dance getting rid of clothes in a few minutes, stretched almost to infinity. A friend will help her if you want. Or two that like to caress your chosen one. The Priv Room is also a great place for conversations over champagne. Since you value the company of beautiful women, you don't have to spend time with them in the main hall, you can hide here, and ideas for further parts of the event will certainly be found. Be sure they will be sophisticated - we like to be a good night-club.
Priv – to use a popular abbreviation – does not exhaust the possibilities of the stage where the spectacle of your evening takes place.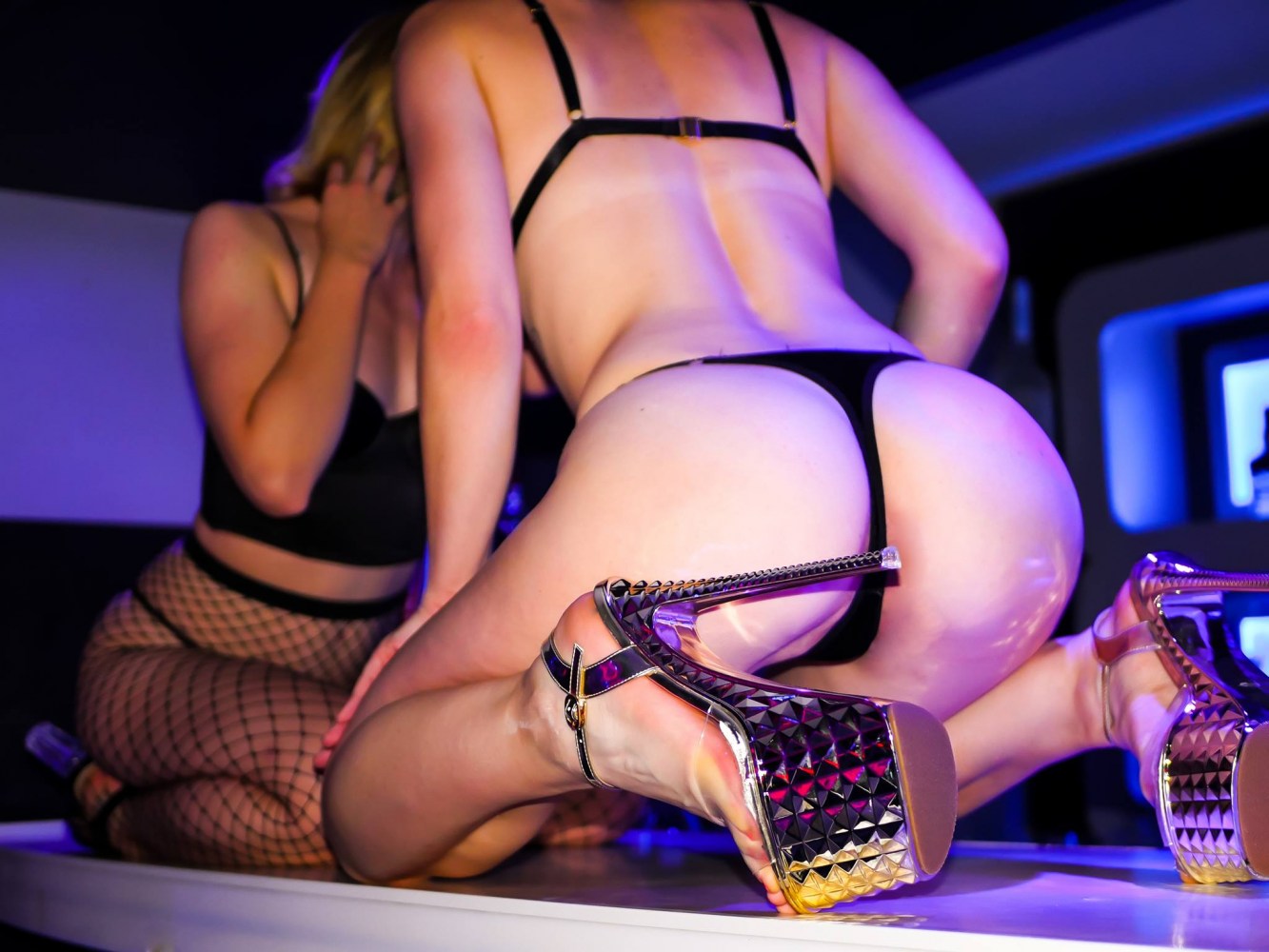 Exclusive mood sublimation
it is also a VIP room and special erotic programs. As you understand, the term VIP is synonymous with special treatment and some isolation. Only you, or you and your buddies in the company of selected dancers, have access to this room. These are ideal conditions for a bachelor party, watching a match or a KSW gala. The VIP Room and its attractions are also a good setting for a private business meeting. Girls always rise to the occasion, so it is worth making sure that a meeting at the VIP table where some sensual show will take place is available and, just in case, book this opportunity in advance by phone. But if you visit us more than once, you will know how to handle such matters. At the beginning, you will probably be satisfied with the soft program, then you will gain an appetite for more. If so - no problem, our girls even offer BDSM, i.e. playing with the domination-submission relationship. Weird? In times of stress, well-being doesn't have to come from the environment. Sometimes it appears on command, but someone has to give it. Preferably someone you like or someone you like to look at. This is, of course, only a superficial indication of the subject, without going into details, because the instructions and the accompanying setting can have different faces. Associated with chains, collars, leashes or whips. But as we mentioned earlier, we know taboo topics very well - in a good nightclub it cannot be otherwise. Perhaps you can't relax or enjoy the atmosphere because you've been very rude. Our dominatrixes specialize in active absolution and the teaching of mores, of course, all in accordance with the arrangements made earlier. If you are a connoisseur of such fun, you will not be disappointed. The girls know how to use a gag, wax, name calling, spanking… Continue? Or maybe it's better to visit us and talk about it with a dancer? Talking about your fantasies and dreams in a good nightclub is always appropriate, especially since "discretion" is an additional nickname for each of the girls.
Words alone are not enough
it is worth seeing for yourself how it is in Bada Bing. You understand that the mere enumeration of music, girls, services and champagne will not exhaust the topic, and we could talk about our specialties for a really long time. Before you decide to join us, we will mention some more events. It is known - a party is a party, and the event takes place according to a specially composed scenario. Everything has its place and time - choreography, costumes, body beauty, selection of dancers. At the heart of every show is professionalism. There is no room for error in erotic shows, but there are plenty of surprises. It is up to you whether you will spend an exciting time in the company of nurses, dominatrixes, schoolgirls, maids, in which of the rooms and for how long. Let's repeat - everything is negotiable. In addition, we have some promotions almost every day, you can find out about them on our Facebook fanpage and other social media. So, do you already know what "good night-club" means?