Striptease - Modern Philosophy
Will we live to see the times when a doctor will prescribe a visit to a go-go club as a prescription, just like the start of corrective classes today? In fact, everything is possible, according to experts, striptease may turn out to be not so much a drug as a prophylactic measure with a very wide range of applications.
Anyone who understands the term "emotional intelligence" knows that desire freed from self-centeredness is a kind of intelligence. Sounds simple, but how do you free passion from greed? The answer is just as simple and commonly used in erotic dance. It is sensuality. Let's just look; undress - anyone can do it. Taking off clothes in the right way, suited to the mood of the moment and with the right music is a sophisticated skill that will allow the viewer to step outside the rigid limits of social life for a moment. Anyone who has seen a well-made striptease at least once will agree that sensuality soothes the discomfort caused by too strong emotions. Desire released in this way is not fundamentally different from spiritual aspiration - on the scale of human life it is an expression of striving for fulfillment, i.e. something fundamentally healthy and contrary to deviation, if properly treated and not suppressed. If it were otherwise, tantrism would never have appeared in the history of religion. But let's leave the story behind and focus on what interests us the most at the moment, which is striptease.
The usual definition of striptease is known to everyone, it defines the art of getting rid of clothes as a form of erotic show, i.e. a performance in a cabaret or entertainment venue during which the performer strips naked, combining this activity in a skilful way with dancing. This is a very modest definition. First of all, because it does not say that erotic dancing is something natural. Otherwise, it would be easier to understand that attending a strip show is actually a form of mental hygiene. In psychological or sociological terms, hygiene is so obvious to most of us that it leads us to believe that talking about it would be a waste of time. By the same token, striptease supporters have for years been unable to get their vote of support through the panic that the vision of a dancer taking off her clothes causes in shallow minds.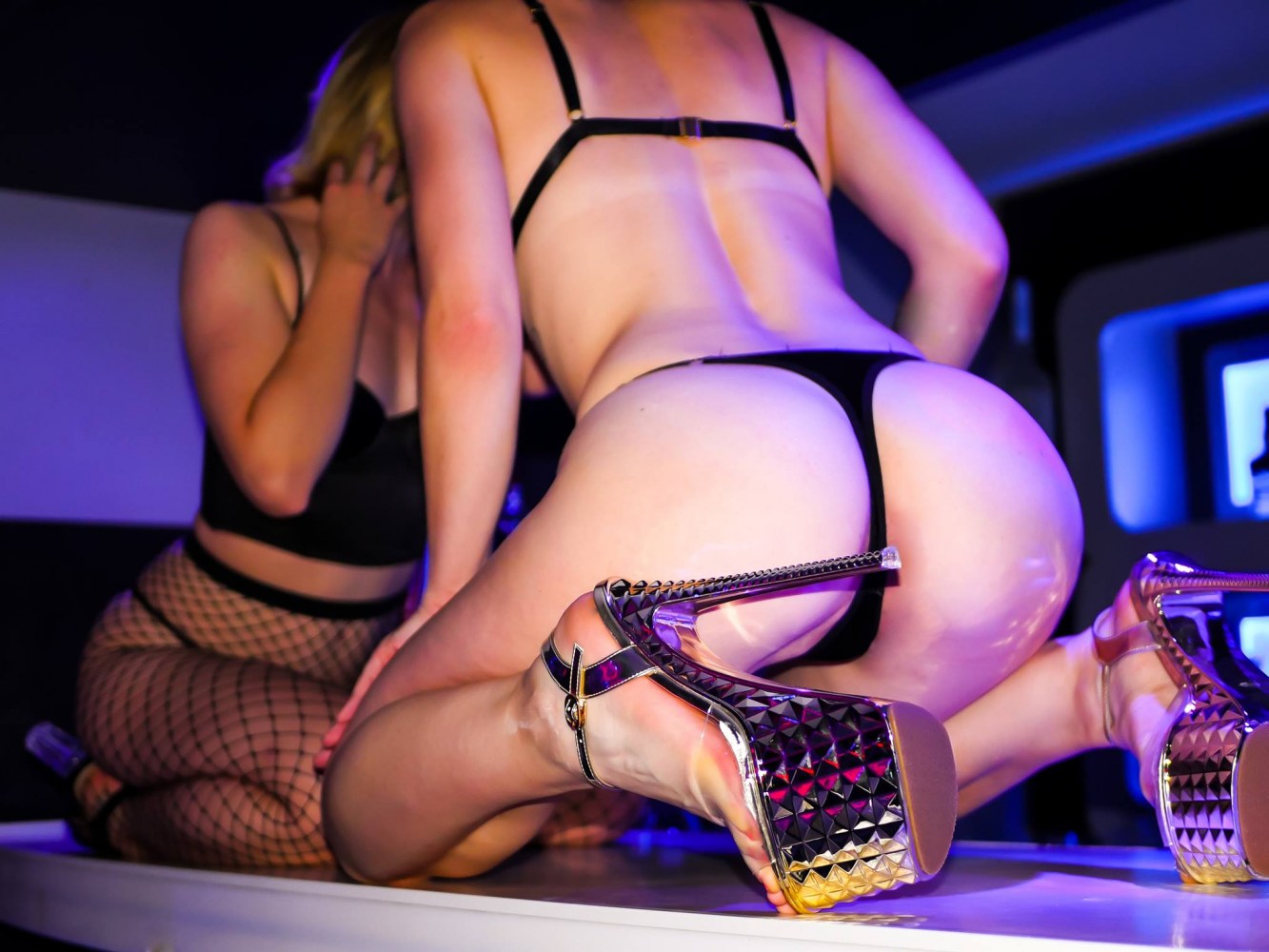 Dancing is another thing. A strange thing - almost everyone who tries to learn the secrets of erotic dance suddenly starts talking about respecting dancers, especially pole dancers, because this kind of performance as a combination of dance and acrobatics requires a lot of physical fitness. To do a striptease, you first need to know how to dance. In order to dance, one must first control oneself, and in a much more sophisticated way than it would be required to reflexively sway to the sound of a favorite hit. What's more, you should adapt to the requirements of the moment, the taste of the viewer and the atmosphere.
The atmosphere is guaranteed by the club. Appropriate lighting, pleasant and sensual, allows you to create a climate of unpredictability of upcoming events. Despite this, there is no accident in the dancer's movement. It knows its body very well, but since it must have fun with it, it must forget about the fact of perfect acquaintance for a moment and use itself as an instrument. From every angle, the body looks different, both in every light and in successive shadows. Light, music, clothes, everything has to be in harmony, otherwise the effect will be as poor as when disassembling a washing machine. The tip of the iceberg, i.e. the viewer satisfaction effect, requires the least attention. It all depends on the way the body is exposed, so that's what the dancer is focused on. Movement means knowing your own body and being confident. The most sensual face of the dance brings the viewer closer to their own instincts, but tamed and controlled. Self-awareness and the ability to experience the moment deepen. Watching striptease is fun not only because most men are visual creatures. Feeling better is the work of the ego - someone dances and undresses especially for the viewer. It allows you to feel special, but if sensuality paralyzes egocentrism, you can talk about a liberating experience.
A good striptease requires confidence, and men are almost always attracted to confident women. Especially those who can skilfully use their assets - long hair, long legs (mandatory high heels) and clothes and gadgets, i.e. disguises that add color to the dance, such as handcuffs, a man's tie or a feather boa. The slow movements and figure eights twisting the hips are only fragments of the psychological process marked by the phenomenon of striptease. Under its influence, in the non-verbal relationship with the dancer, the face of eroticism cherished by most men in their imagination changes. With it, the mood improves, as always when you give up some internal stiffness in favor of spontaneity.
As you can see, striptease is a much deeper process than it might seem at first glance, and in addition it has a positive effect on the psyche. All together is the reason why, for example, fitness classes where you can learn the basics of striptease are becoming more and more popular. Some of them are led by instructors cooperating with professional choreographers, the trainings are a combination of aerobics and learning techniques of sexy undressing. In addition to traditional exercises, the program includes elements of dance moves straight from go-go clubs. Of course, complete nudity is not mandatory in class. Of course, not all participants use the skills acquired in this way on the professional stage, but what matters is that this type of dance allows them to release their sensuality, and this also guarantees well-being - what is natural for one's health should not be suppressed. Striptease is also practiced by stars from the covers of magazines, for them it is a spectacular and at the same time sexy way to lose excess weight and keep in shape. Aerobics combined with pole dancing is also very popular. Under the pretext of improving well-being and appreciating one's own sensuality, the participants teach muscle stretching techniques that prolong youth. Will we live to see the times when a doctor will prescribe a visit to a go-go club as a prescription, just like the start of corrective classes today? In fact, why should we wait for things to take a turn that requires a visit to the office? It will be better to focus on prevention and visit a good go go club.